Mountain Shadows Middle School

Developmental Humanities Core

8th Grade

Our class is comprised of RSP, Title I, and general education students recommended for extra support in the areas of reading and written language. We study American History in 8th grade. In Language Arts our novels tie closely to the time period in History that we are studying. We started out with A Light in the Forest, by Conrad Richter. In the Fall we read My Brother Sam is Dead. This book ties very closely to the American Revolution which is what we were studying in History at the time. Students enjoyed this book very much. We will begin reading Across Five Aprils this month while we are studying the Civil War. In late April and May we will be reading My Antonia. We use McDougall Littel for our literature program and their very structured spelling program on the Internet.

8th graders "Teaching" American History to each other.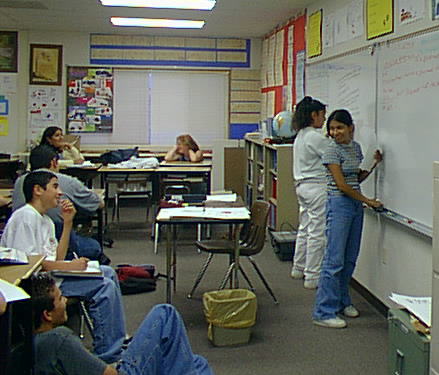 ---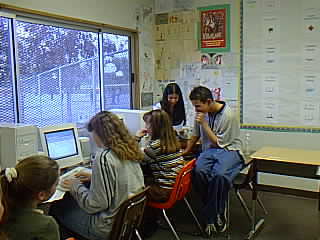 Creating Colonial America Newspapers using Microsoft Publisher. Students wrote articles and drew pictures to be included in their newspapers. We used our scanner to get the pictures into their publications.
---
Students typing poetry for the 8th grade Poetry Anthology.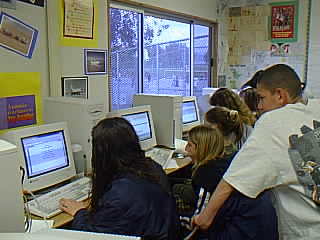 All 8th grade students at our school submitted one poem to be included in the anthology to be published in late March.
---
Back to Home Page